Light and Life – July-Aug. 2021, Vol 74, No 4 – A Publication of the Western Dominican Province
WHEN YOU PRAY….
By Fr. Peter Do, O.P
For many Catholics, one of the difficult aspects of praying the Rosary is the repetitive nature of the devotion. It can be difficult to concentrate and stay focused on meditating the mysteries of the Rosary. Our Lord Jesus offers us a very practical and helpful recommendation: "when you pray, go to your inner room, close the door, and pray to your Father in secret." (Mt. 6:6) In the context of this verse, Jesus was criticizing those "who love to stand and pray in the synagogues and on street corners so that others may see them." (Mt. 6:5) Yes, prayer is not about getting the attention of others, but about staying focused on God and meditating on the mysteries of God.
I can recall the first time praying the Rosary with my family as a child and remembering how difficult it was to stay focused. I kept on thinking about how long and boring it felt to pray the Rosary. It was not until the end of my sophomore year in high school that all changed. That summer, I was Confirmed and filled with the gifts of the Holy Spirit. I went immediately afterwards to another city to a math and science camp. It was my first time away from home, and the longest time that I was away from home. I thought that I would experience home sickness. Fortunately, I met many others my age and formed a wonderful friendship with them. For the first time in my life that summer, I had a desire to pray and go to Church. I thought it was a strange feeling to be happy and excited to go to Church and to spend time praying. Before Confirmation, I would only go to Church and pray because that was what my family did together. It felt like a responsibility and a duty rather than a personal desire on my part. After Confirmation, I began to have this urge to go pray for some reason. It was here for the first time in my life that I wanted to pray the Rosary by myself. I had prayed the Rosary with my family before, but never alone. What was strange about this experience was that I had a hard time finding a quiet place to pray. At this camp, it was always full of young people chatting, and finding a quiet spot to pray was difficult. I found that the only quiet place to pray was in a janitor's closet. So that was where I spent my summer days praying the Rosary. This was my inner room, where I could close the door, and pray in secret.
I have since discovered that going to my inner room and to close the door was also to help me stay focused on God and the mysteries of God. We live in a world filled with distractions, like our smartphones, iPads, and social media. For those addicted to their smartphones, it can be difficult to not check for notifications every few minutes. The Rosary can be a great aid in freeing ourselves from these distractions. Once we are free of the need to check our phones, we can begin to pray without the distractions. The Rosary Center also has a popular booklet entitled "Praying the Rosary Without Distractions", to further assist those who struggle with staying focused on the Mysteries. I myself use this booklet when I find my mind wandering off from meditating on the Mysteries of the Rosary.
As the interim director of the Rosary Center, it has been a privilege to hear miraculous stories from many people about how their prayers have been answered through Mother Mary's intercession. I would like to share with the readers one such story. Many years ago, a woman told me a story about her teenage son who dropped out of school, and ran away from home. He then got involved in gangs and drugs. Every once in a while, her son would appear and noticed that he had tattoos on his face, arms, and body. He also looked pale and emaciated, a sign that he might be on drugs. Distressed and worried about what might happen to him, she went searching for him and every time she saw him, would plead for him to return home. With sorrow and tears, she went to pray in front of the statue of Our Lady at the Grotto, every day for years, humbly beseeching the intercession of Mother Mary to bring her prodigal son back home. It was a humble prayer request: that he would return home. Her biggest fear was that her son would be murdered or that he would kill someone and go to prison for the rest of his life.
One day, while praying in front of the statue of Mary, she had a vision in which the statue came to life, and the Blessed Mother bent down to pick up a piece of rubble. Our Lady then handed it to the startled woman. Of course, this mother was in shock and slowly stretched out her hand. As soon as she received the rubble, the vision disappeared and all that she saw was the statue. Astonished and confused by the meaning of this vision, she shared this encounter with a religious sister who had a gift for the interpretation of dreams and visions. After hearing it, the wise sister said that the piece of rubble symbolized something which may seem worthless, but was very valuable, and so Our Lady wanted her to take it and hold it for safe keeping. However, the sister did not know specifically what the piece of rubble symbolized.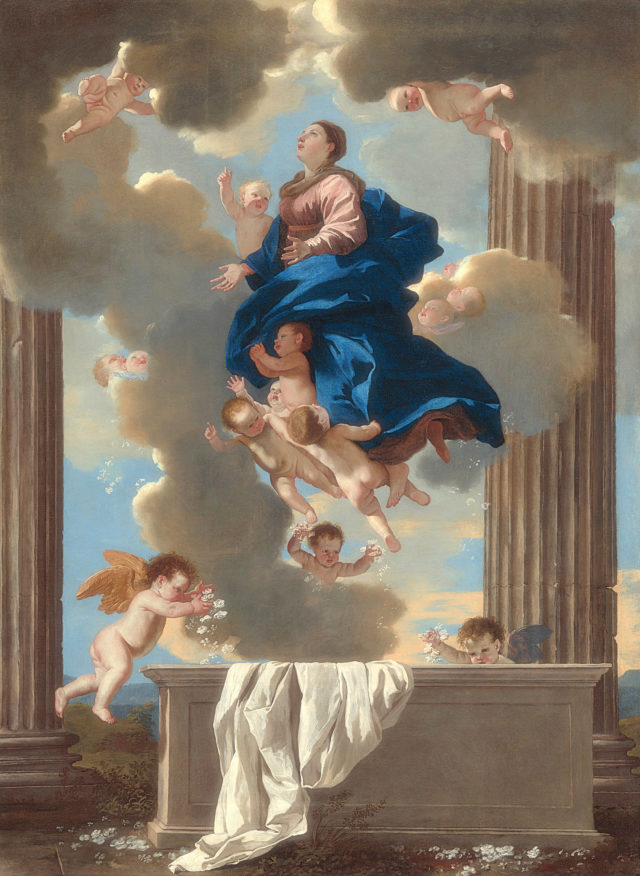 It was one year after that vision when this mother understood the meaning of the piece of rubble: it symbolized her son! Her son came home one day and asked if he might return home and go back to school. At last, her prayer request was answered. Her prodigal son finally returned home. He got rid of his tattoos and involvement in gangs. This young man went back to school to finish his GED at the local community college. From there, he went on for further studies and transferred to a local university and received his bachelor's degree. He later went on to medical school and graduated with his medical degree. Now, he is currently working as an anesthesiologist. It was through the persistent and patient prayers of this mother and Mother Mary's intercession that God transformed this troubled young man from what seemed like a worthless piece of rubble into a precious gem. That piece of rubble symbolized this troubled young man. With God, all things are possible. This mother never dreamed that her wayward son would one day become a doctor. Her prayer was only that he be returned home. God works in amazing ways, and invites us to be persistent in prayers and to never give up (cf. Luke 18:1-8).
This story reminds me of the story of St. Monica who spent years praying for her wayward son St. Augustine. It also reminds me of the parable of the prodigal son who asked his father for his inheritance. Of course, he squandered his inheritance and returned home. Despite all of this, his father ran out to embrace his son and welcomed him back home. Like the merciful father, we have a most merciful Mother who is always ready to help her children return to the Father's house. And like the merciful father, our Mother Mary gently helps to guide us back on the right direction: "do whatever he tells you." (Jn. 2:5) The prodigal son recognized his waywardness and returned to the straight and narrow path. Each time we return to God in the Sacrament of Reconciliation, we are like the prodigal son who is given a second chance at changing the direction of our lives. I'm sure that many of our readers have stories to share of the miracles that have occurred in their lives through the intercession of Mary. I invite you the readers to share your stories with us here at the Rosary Center.
On August 15, we will celebrate the Solemnity of the Assumption of the Virgin Mary. On this feast day, it is appropriate to pray and meditate on the Glorious Mysteries of the Rosary. It is interesting to note that we meditate both on the mystery of Christ's ascension into heaven and the mystery of Mary being assumed body and soul into heaven by God. This is an invitation for us to truly meditate on the things above. As St. Paul tells us: "If then you have been raised with Christ, seek the things that are above, where Christ is, seated at the right hand of God. Set your minds on things that are above, not on things that are on earth. For you have died, and your life is hidden with Christ in God. When Christ who is your life appears, then you also will appear with him in glory." (Colossians 3:1–4) May Mary, our Mother, help us to truly love and seek the things that are above, and to share with her one day the joy of seeing our Lord Jesus face to face.
NEW IN OUR BOOKSTORE
Grace Explained: How to Receive — And Retain — God's Most Potent Gift – By Fr. Brian Mullady, O.P., S.T.D. To be released in August 2021. Watch our website.
Captivated by the Master: A Theological Consideration of Jesus Christ – By Fr. Brian Mullady, O.P., S.T.D. Masterfully addressing the gap in the knowledge of modern Christians about the nature and implications of the traditional, systematic doctrine of Christ. $14.95
Find these and more online at: rosarycenterstore.org
Note from the Director
Dear faithful supporters of the Rosary Center & Confraternity, THANK-YOU to all who have already donated to help us. We cannot do this without you! We rely on your ongoing support. May God bless you for your generosity!
Fr. Peter Do, O.P.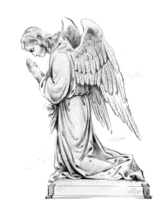 Please remember the Rosary Center in your will. By arranging a gift to the Rosary Center through your will, you can continue to support our apostolate of serving the Lord and his Mother into the future.
THEOLOGY FOR THE LAITY: