Enroll in The Rosary Confraternity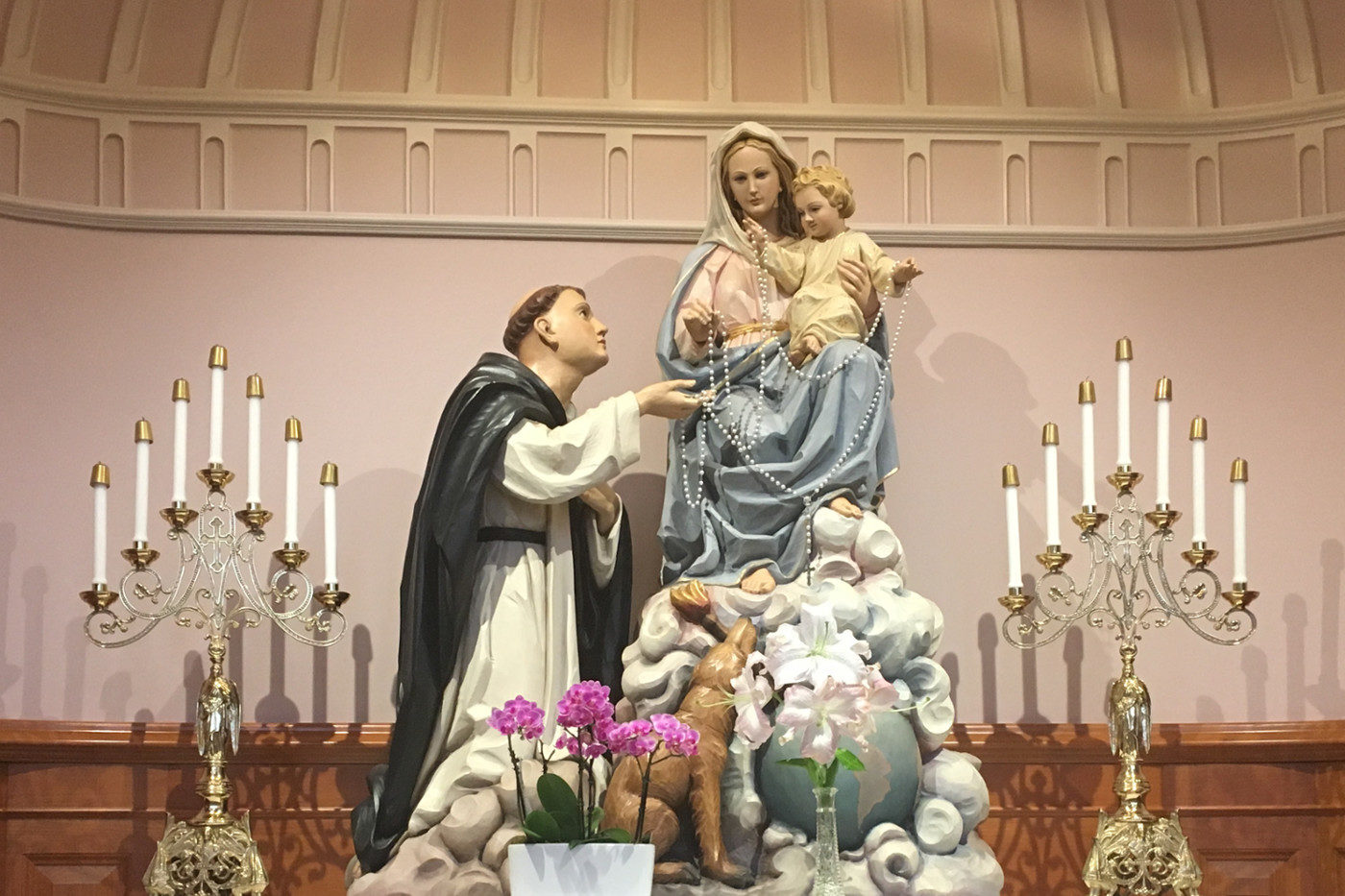 Why enroll at a shrine? Sanctuarium in Ecclesia
Each member of the Rosary Confraternity strives to pray the complete Rosary each week (3 Rosaries, 15 decades, and this does not bind under sin, complete details here), and must have his/her name inscribed in the register of the Confraternity. There are no meetings, and no dues. To enroll, please fill out the following information. We will e-mail your certificate of membership and a link to the Light & Life newsletter, so please be certain the e-mail address is correct, as well as your mailing address. You may also read more about the obligations, benefits, indulgences and promises for membership in the Rosary Confraternity.
Pope Leo XIII stated in his apostolic constitution on the Confraternity, "whenever a person fulfills his obligation of reciting the Rosary according to the rule of the Confraternity, he includes in his intentions all its members, and they in turn render him the same service many times over" (Ubi Primum 1898, 1).
Ordinarily the enrollment should be filled out by the one to be enrolled. The reason for this is that the enrollment is a personal pledge to pray the entire Rosary each week. One may enroll for another person, only when they are sure the other person understands the conditions for membership and has asked to be enrolled.
To be enrolled, one must be old enough to understand and fulfill the weekly obligation of praying the complete Rosary. The deceased cannot be enrolled in the Confraternity.
We do not sell or share your information with third parties. View our privacy policy.
You should receive confirmation and your certificate in an e-mail within 10 working days. To ensure that you receive your enrollment via email, please check your spam/junk folder and add the address rosary@rosary-center.org to your contact list.
To enroll by mail, please print and mail this information and enrollment form: Confraternity application form (to print).
Please submit the enrollment form only once; it may take a few moments to process.