In recent times the Mother of God has appeared in various parts of the world and asked for the recitation of the Rosary, the prayer she gave to the world centuries ago. It is her favorite prayer, for it is essentially a meditation on the life of her Divine Son. The Rosary is a combination of vocal prayer (the Our Fathers & Hail Marys) and of mental prayer, namely, reflection on important events in the life of Christ and His Mother.
When one refers to the Rosary, it is usually understood to mean five decades, or one fourth of the entire Rosary. While many Catholics pray five decades of the Rosary each day, there is a considerable number who pray fifteen or twenty decades daily.
Some frequently asked questions are: how do I pray the Rosary and how do I deal with difficulties while praying? For more information about the Rosary and its history, some additional reading may be found in The Secret of the Rosary (part 1), by St. Louis De Montfort, Understanding The Rosary by Fr. Basil Cole, OP and Fr. Paul Duffner, OP In Defense of A Tradition.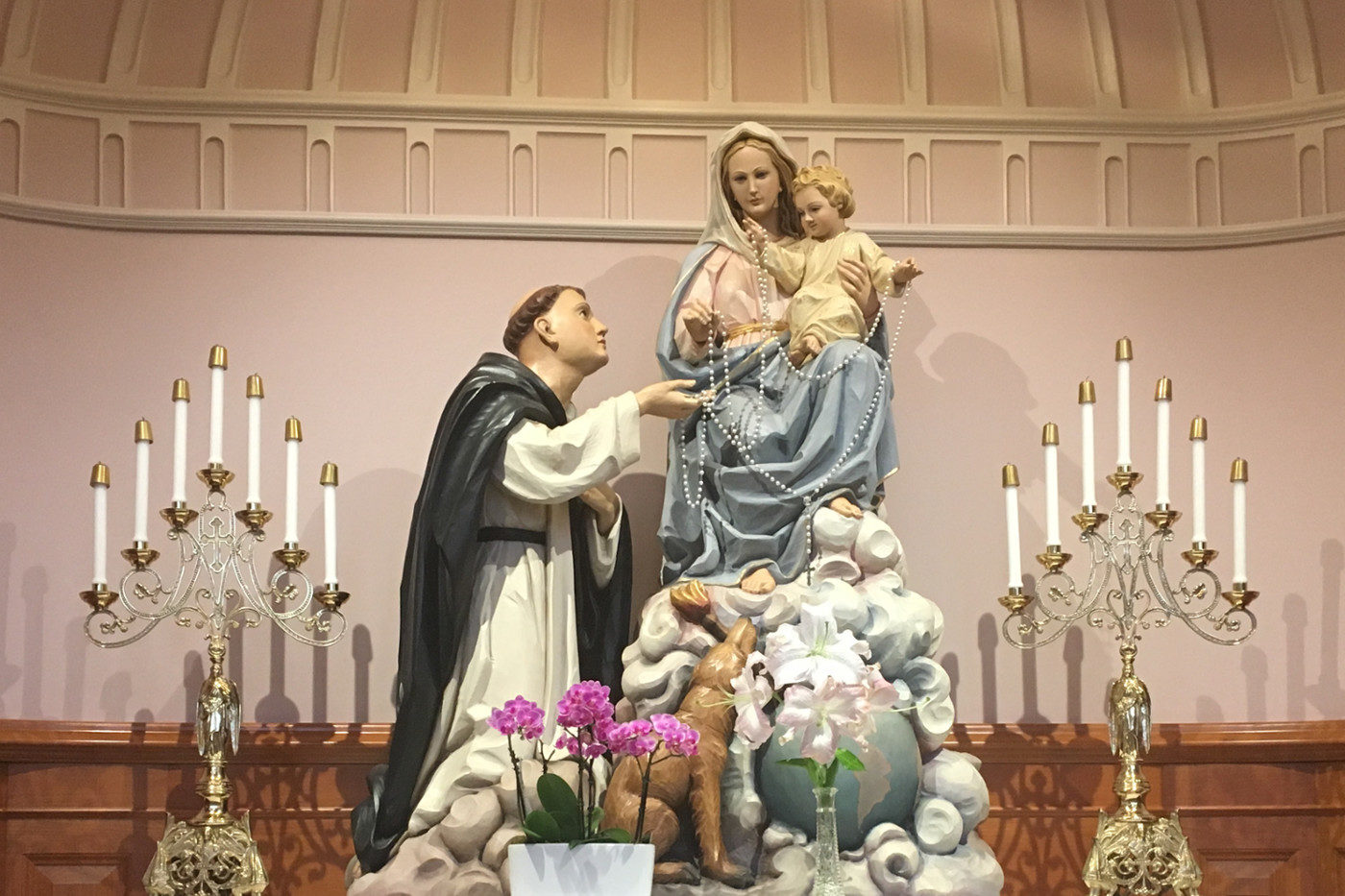 N.B. This shrine depicts several events in the life of St. Dominic. He is the son of Blessed Joan of Aza. When she was pregnant, his mother had a vision that her unborn child was a dog who would set the world on fire with a torch it carried in its mouth; a dog with a torch in its mouth became a symbol for the order which he founded, the Dominicans. Later in his life, he received from Our Blessed Mother the Rosary to combat the heresies of his time.